Meet Our Team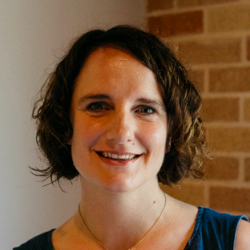 Molly Franklin Lucia
Co-Founder / Head of School
Molly grew up the youngest of five in Texarkana, TX. Always loving children, she seized every opportunity to care for her youngest neighbors and started groups for neighborhood kids to connect with each other. When it was time for college, she found the nurturing environment of Ouachita Baptist University a great fit and earned a B.S. in Early Childhood Education. It was there that she experienced a chasm between the best practices she was learning about and the impossibility of applying those practices in the local conventional schools.
Seeking a deeper understanding of schools, learning, and student life, Molly moved to Seattle where she earned her Master of Education at the University of Washington. Armed with better questions, she launched herself into several educational experiments, including a local one where she wore several hats, and, most importantly, learned the ropes of running a micro-school.
Feeling the nudge to start her own school with Dominick A. Lucia, Molly discovered the Acton Network and is ecstatic to be developing Acton Academy Lakewood on the shoulders of the work in Austin and around the world.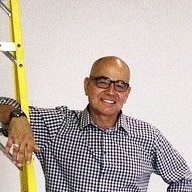 Dominick A. Lucia
Co-Founder / Operations & Business Development
Dominick is "a businessman who thinks like an artist and an artist who thinks like a businessman." He started his career as a sales representative and quickly rose to upper-middle management positions with Ricoh USA, Kyocera Electronics, and Sharp Electronics. Through his non-profit MILL RIVER ARTS, Dominick has combined his sales and marketing career with arts management. Using a "roll up your sleeves and get it done" approach to presenting and producing art, music, video, performance, and interactive installations in unexpected urban spaces, his work has built bridges for artists, audiences, and communities that create surprising forms of interaction and dialogue. Dominick is a regular presence at school and provides operational and business development support for Acton Academy Lakewood.
"The thought of a learning environment that incorporates active learning, includes all the senses, and emphasizes a pursuit personalized to your individual gifts, sounds amazing. What kid doesn't deserve that?"
Experience how Acton is transforming education in this independent, award-winning documentary.

Watch the video.
Our
promises

to your child

They will:
Begin a Hero's Journey
Learn to be a curious, independent, lifelong learner.
Develop a deep respect for economic, political and religious freedoms.
Cherish the arts, wonders of the physical world and the mysteries of life on Earth.
Discover his or her most precious gifts and learn to use them to solve difficult problems.
Understand the importance of strong character.
Value a healthy lifestyle of mind and body.
Begin your family's journey